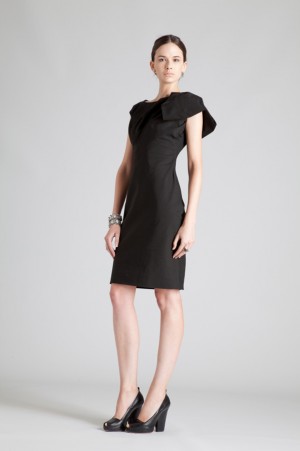 Lauren
The modern bow on this dress creates a bold, feminine look.
Created in a two-piece construction, the top is made separately
and then sewn to the bottom, which recalls a high-waisted
pencil skirt.  This creates a natural waist, falling over the hips
and accentuating only one curve.  It gives a sophisticated and
womanly shape.
FABRIC CONTENT:
- SHELL: 56% Cotton, 44% Polyester
- LINING: 94% Silk, 6% Elastane
PRICE: $205.00
MADE IN NEW YORK, NEW YORK