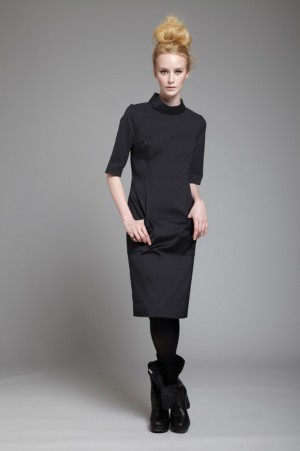 Susanne
WE ARE SOLD OUT OF THIS DRESS.
If you can't live without this LBD in your wardrobe, contact us
and we'll see what we can do.
A mod-influenced design in a modern fabric, this dress makes a
fabulous statement.  With a small open fold-over turtleneck and
exaggerated front pockets, this dress is the go-to piece in any fall
wardrobe.
FABRIC CONTENT:
- SHELL: 97% Cotton, 3% Elastane
- LINING: 94% Silk, 6% Elastane
PRICE: $215.00
MADE IN NEW YORK, NEW YORK